Who Are We
WHO ARE WE WHO ARE WE
We are a boutique, alcoholic beverage supplier with a range of interesting and sophisticated products.
The Alternative Beverage Corporation has brought quality products to the International beverage industry for over 20 years. "Growth through Innovation" is our motto and carries over to our enthusiasm in the brands we own and represent. As with our name, our products are synonymous with bringing brands to the market that are an alternative to the norm. From humble beginnings in 1992, the company has grown and developed at a rapid and consistent rate. It is now a well-established distributor and manufacturer of quality alcoholic beverages.

In the last 10 years, our strength has come to the forefront of the alcohol industry. This is mainly attributed to the launch and unrivalled success of Lovoka, the caramel and chocolate vodka brand  and Cactus Jack the hugely successful Tequila and flavoured Tequila Brand.

LOVOKA has reached unsurpassed achievements in the market and is currently the market leader in the liqueur category. The quality of this brand has led to the establishment of a true contented within this market, and as such has carried the company forward to create new and alternative beverages for the modern day consumer. Cactus Jack, famous for its flavoured Tequila range has come to the forefront in the most recent years due to its flavoured tequila portfolio , once again pushing the boundaries of creating alternatives to the norm , that being said also listening to consumer needs in creating the finest Tequila tailored for our consumers.

The Alternative Beverage Corporation aims to provide products of varied taste, price and quality as well as to strive in a way that exceeds the expectations of our customers. We are constantly seeking new products for various segments of the alcohol market. Our brands focus on the "middle of the range", "premium" as well as "super premium" markets. This in turn, provides us with a balance of products that cater to the various consumer tastes and needs of an ever-growing …….market.
Our Brands
OUR BRANDS OUR BRANDS
Our products are synonymous with bringing brands to the market that are an alternative to the norm.

Lovoka is a Vodka product, manufactured by alternative Beverage Corporation , through the most stringent quality standards. Altbev has a tightly controlled quality assurance system, which ensures that the standards of our business practices extending to our suppliers in the production and manufacture chain of our products is irreproachable and fulfils all legal obligations and minimum international standards for best practice.

Lovoka has achieved number 1 in category brand status off an aggressive and intensive activation platform, and a deep distribution into the trade strategy.

Lovoka , flavour infused Vodka Liqueur, best served ice-cold and comes in various flavour profiles ranging from the ever popular Caramel , Chocolate infused vodkas to the decadent vodka based creams which include Crème Caramel and Coconut Cream and the off course we need to mention our 5 times distilled Premium Vodka.

The brand is  manufactured and marketed by the Alternative Beverage Corporation. The brand communication strategy will expand to ensure that Lovoka remains the market leader in this category.

Lovoka walked off with the prestigious Grand Prix Award, in association with Product of the Year, from the Good Food and Wine Festival, WSWA Awards in Las Vegas as the Best of show and received double Gold. The well-known SIP awards in San Francisco where the worlds top brands strut their stuff, Lovoka walked away with a Platinum award.

Find Out More
Alternative Beverage Corp seized the opportunity to bring  exciting flavours together and to unite the Flavour tasters and Tequila drinkers with a brand new, totally original taste sensation  in Flavoured Tequila . The tequila used is from our distillery in Jalisco Mexico,  in a little town called Tequila known for its finest source of the Webber blue Agave.

Cactus Jack is currently sold in three highly popular flavours as well as Plata , Gold and Reposado Tequila. Our  products have had an amazing response since its re-launch in May 2015. Combined with its daring design and unrivalled packaging, it has taken the youth category by storm and alike has proven extremely popular amongst the most decerning of consumers.

Cactus Jack depicts a rebellious attitude; its products intend to denounce authority and to salvage freedom from those who try to suppress it. It pushes the ideology of living young, wild and free. In line with this, stands our highly strategic and engaging activation plans. This, accompanied by an array of tasting sessions throughout international metropolitan cities, will entrench  Cactus Jack as household brand for years to come.

Find Out More
Tequila Bribon is produced by one of the top three tequila families in Mexico, the Orendain family. They have been making high-quality tequila since 1924. Tequila Bribon is the culmination of three generations of experience working together to create a tequila that will be enjoyed by connoisseurs and novices alike.

Tequila Bribon uses only fully matured 7-10-year-old agaves harvested by hand. Once harvested they are taken to the distillery where they are cooked for 18 hours at 100C to convert the starch to sugars. The cooked agaves are shredded and the juice (miel) is fermented in tanks at a consistent 32C utilizing a proprietary strain of yeast developed by Don Roberto. After fermentation, the product is double-distilled utilizing a process that combines pot-still distillate with column distillation.

The end result is a tequila that that is complex and sophisticated while being extremely approachable and easy to drink.

Find Out More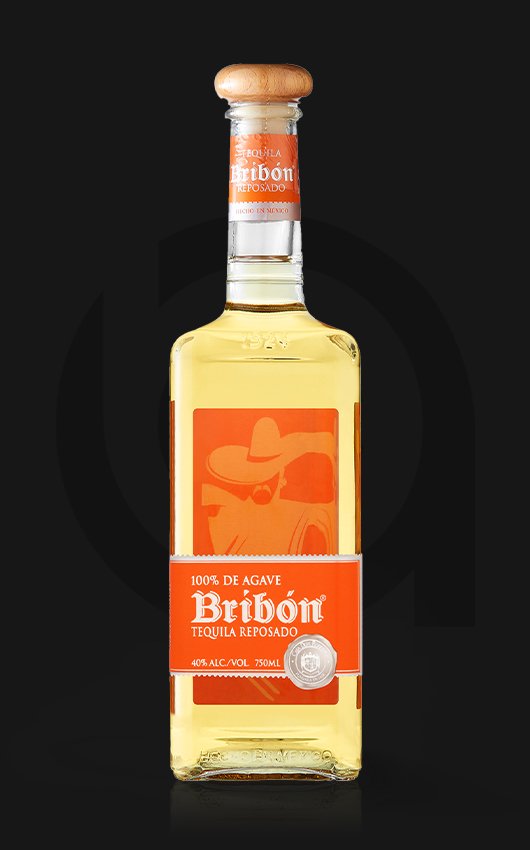 Greetings from Tequila, Jalisco! Casa Don Roberto, located in the magic town of Tequila, Jalisco, has its origins since 1924, where Roberto Orendain descendant of one of the pioneer families in the industry with more than 200 years of history, is in charge of making the best tequila in the world, keeping the best recipes with passion, love and devotion in every single bottle. Our Brands satisfy the most demanding palates of the world, proudly made in a 100% Mexican Company. Currently Casa Don Roberto seeks to expand to new horizons around the world, and we are looking for Distributors that want to be part of the success of our tequilas. Looking forward to receiving your enquiries or general doubts.

The road to Tequila, a romantic and adventurous journey. Lined with banners of one of the last founding families of the Tequila industry , the award winning Casa Don Roberto. Don Roberto Orendain JR. continues his family's heritage with the same values, pride and passion for tequila making he inherited from his father , Roberto  Orendain . The family's best kept secret was a premium production 1924 Tequila they are now sharing with the world. Honoured with the traditions of Tequila Mexico , Don Roberto Premium Tequila is for you, la gente! As our family has for generations , may you too share with your family and friends. "Salud!"
Our  gin in its distinctive colourful  bottle. Every drop contains hand-selected botanicals from exotic locations around the world. Our sourcing of botanicals is one of the key ingredients to deliver a taste that suits out profile of being you and vibrant but yet sophisticated. Hand-selected the botanicals used in our gin that bring to the forefront our craft in delivering an outstanding product. Every one of our gins reflect our intense process and knowlageble approach to creating distinct , clean,  fresh flavours that are perfect for creating exceptional mixed drinks.

Find Out More
You might drink gin all the time and consider yourself a well-adjusted, very happy person. But after the first sip of ImaGINation gin, you will fall in love. Experience the smooth, pure taste of this carefully balanced spirit inspired by the earliest recorded gin recipes, made from 100% juniper berries. Each distillation, carefully crafted to ensure a flavourful gin with assertive juniper notes for your ultimate drinking pleasure . Available in classic London Dry and Pink gin.

Find Out More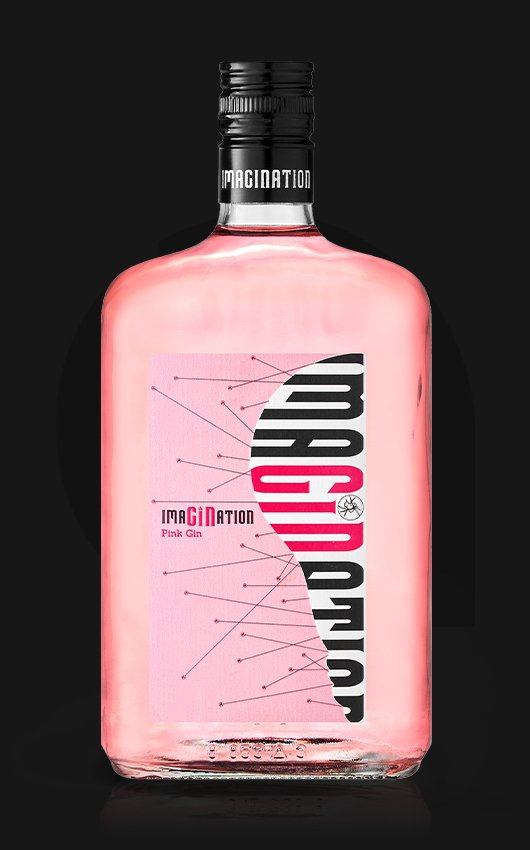 Slamn It, Damn it!

Slammers Sours combines a sour sherbet bite with a range of delicious natural fruit flavours: Apple, Raspberry, Peach and Blackcurrant. Easy to drink the spirit for every occasion.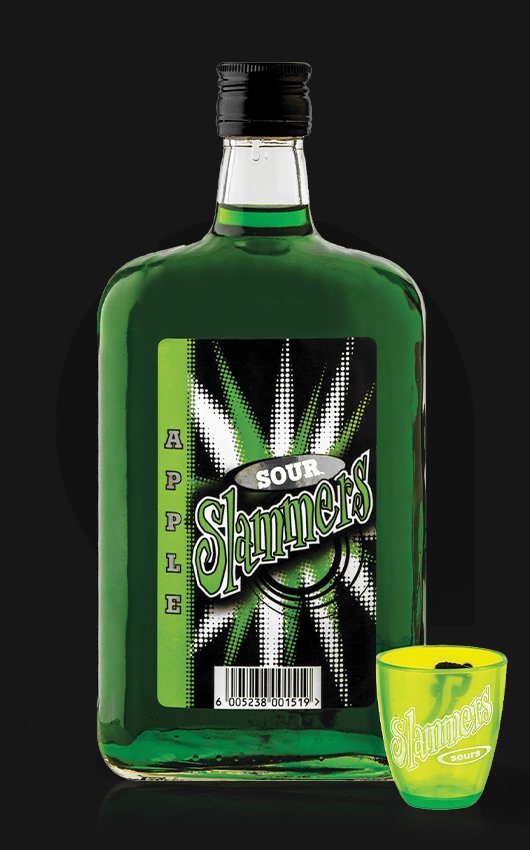 Seattle Sky Original vodka, the perfect spirit for any occasion. Triple distilled, 4 x charcoal filtered and  tested for impurities to ensure that no impurities are present, it's a fine vodka with neutral taste  and smell. Seattle sky Vodka made pure in South Africa and available in leading independent retailers.
Contact Us
CONTACT US CONTACT US
Not for Sale to Persons Under the Age of 18. Drink Responsibly.